Advantages of Silk Flowers
Cheryl's Wedding Bouquets specializes in silk flowers for Cincinnati weddings and other occasions.  Silk flowers for weddings have become popular in the last few years. As the economy continues to be challenging, silk flowers are sometimes a more economical choice for beautiful wedding décor.
Silk flowers come in many colors and verities and levels of quality. Some silk flowers can be as much or more than fresh but they are usually very large and open so fewer flowers are required to achieve the same effect.
Silk Flowers – Seeing is Believing
Price is only one advantage to choosing silk flowers for your wedding.  I think brides like the idea of seeing the bouquet before the wedding. It's less stressful knowing that the bouquet is exactly what you were dreaming of. Fresh flowers have limitations and sometimes they don't turn out exactly like the vision you tried to convey. Fresh flowers are beautiful and do have a fragrance but they are sometimes difficult to work with.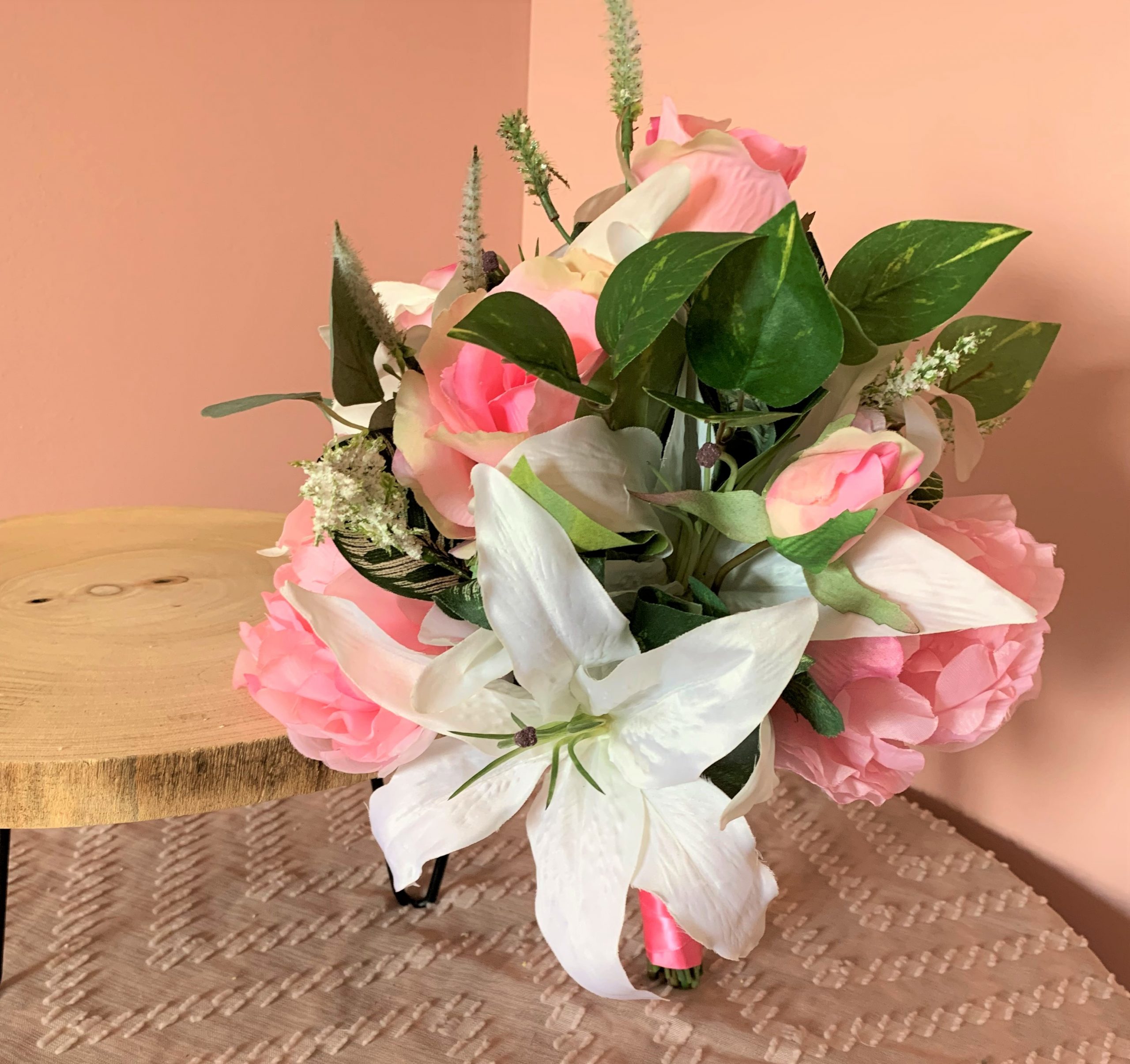 They require a lot more preparation and refrigeration which has to be included in the florist's fees.
Also, for the sentimental bride that wants to keep her bouquet forever, silk flowers are the obvious choice.  There is no preservation charge which can be as much or more than the original bouquet. The bridesmaids also like to keep their bouquets and can use them to make a flower arrangement for their homes.
Silk Flowers & Centerpieces
Silk flowers for the reception centerpieces are also a good choice for the DIY bride. It can be fun to create your own centerpieces and can be done way ahead of time. Silk flowers for the ceremony are a great choice because the ceremony usually doesn't last very long and it is a shame to have fresh flowers only is seen for an hour and left to die. So consider using silk flowers for your special day and save a little money!